MINNEAPOLIS (KMSP) -
Investigators are looking at natural gas as a potential cause of the explosion and ensuing fire at an apartment building in the Cedar-Riverside neighborhood that left 14 injured, 6 critically.
On Thursday afternoon, representatives with the Minneapolis Fire Department confirmed one body was pulled from the rubble on Cedar Avenue at about 1:55 p.m.

Earlier on Thursday, Minneapolis Fire Chief John Fruetel confirmed 2 people are considered missing following the explosion and fire.
"Because we still have two individuals that are still unaccounted for, we have to be very slow, we have to be deliberate and very respectful if we were to locate individuals still in that building," Fruetel said.

The missing men were identified by family members as Ahmed Ali and Mrimri Farah. The Hennepin County Medical Examiner's Office has not yet identified the remains found on Thursday.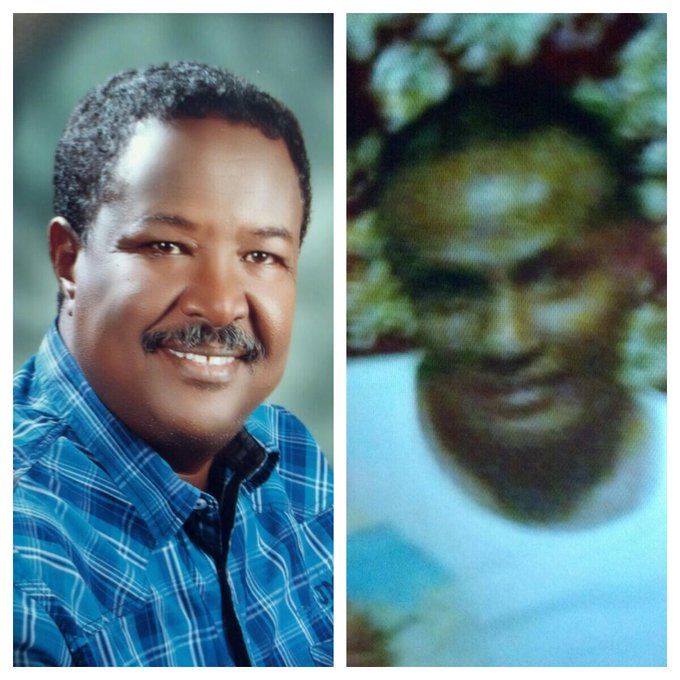 Mrimri Farah and Ahmed Ali

DEMOLITION SUSPENDED

A backhoe arrived late Thursday morning to begin demolishing the remnants of the building; however, demolition was temporarily suspended after the body was recovered. Crews continued to remove debris until dark, and will resume work on Friday morning, according to Assistant Chief Cherie Penn.



Demolition of 516 Cedar Ave. was stopped after the discovery of a body

Hawo Daqare told Fox 9 News she believes her former husband, Ali, will be found in the wreckage.
"I feel bad. I'm not feeling very good," she said. "I have a 9-year-old son. I don't need to damage my son. He's very young. I don't need to lose him."

'GOOD HUMAN BEING'

Both Ali and Farah lived in apartment No. 6. Shareef Hassan told Fox 9 News he is heartbroken knowing that his friend Farah was last known to be inside his Cedar Avenue apartment before the explosion and fire.
"I remember the last time I saw him. He came to my shop at Midtown Global Market and the weather was so cold, he asked me to give him a ride to Somali mall, and that's the last time I saw him," he recalled tearfully.

Shareef Hassan holds a picture of his missing friend, Mrimri Farah

Hassan described Farah as a "great guy, good human being" and said he had a "great sense of humor."
"Very, very likable person," he continued.

Now, family members and friends of the two men are pleading with officials to tell them whatever they know to ease the uncertainty.
"If they have the body, we have to see the body," Daqare insisted. "If they don't have anything, we need information as soon as possible. I did not sleep last night."
City officials spoke at the Bryan Coyle Community Center again on Thursday in the hopes of easing some of the community's pain.
"The city stands with you," Minneapolis Mayor Betsy Hodges said. "Our hearts and our thoughts and prayers are with you."
U.S. Rep. Keith Ellison also joined to say lawmakers will come to the aid of the community.
"We stand absolutely ready to help this community in any way we can," he assured.

CAUSE OF FIRE COULD TAKE WEEKS TO DETERMINE

Yet, officials caution answers may be slow to come. The Medical Examiner's Office has not released any information regarding the body recovered Thursday, and fire officials say it could take weeks before an official cause is known.

A spokeswoman from Hennepin County Medical Center confirmed 3 victims from the fire are still in critical condition, 6 are in satisfactory condition. Responding paramedics said some injuries were consistent with multiple-story falls, but no further injury details have been released. Three victims were also taken to Fairview Riverside Hospital at the University of Minnesota.

The Minneapolis Fire Department said the cause of the fire remains under investigation; however, natural gas is being considered as a possible cause. Survivors of the blast told investigators they smelled an odor just before the explosion, but investigators have not yet located a source.
"People who had left the building had made an indication that they may have smelled some natural gas," Fruetel said.

NO EVIDENCE OF GAS LEAK

CenterPoint Energy maintains they had no reports of a gas leak in the area. Representatives say there is no evidence of natural gas in the ground and there are no leaks in the lines nearby.
A recent inspection in 2012 found only one violation at the structure for graffiti, but a few years earlier, several problems -- including infestations of vermin and a lack of working smoke and carbon monoxide detectors -- were identified.

DEMOLITION VIDEO

http://instagram.com/p/iraQwBvY21/

WHAT HAPPENED

Fruetel said the explosion was reported at 8:16 a.m. Wednesday at 516 Cedar Avenue – a building that includes a grocery store, several apartment units upstairs, and is connected to the Islamic Civic Society of America & Masjid Dar Al-Hijrah mosque on the ground floor.

COMMUNITY FUND

The Confederation of Somali Community in Minnesota launched a disaster relief fund Thursday for victims and families.
COMMUNITY THANKFUL FOR RESPONDERS
While the Somali community waits for answers amid the ongoing investigation, they are also expressing thanks to the police and firefighters who responded to the disaster.
"There's no nobler task than saving people's lives, and I can assure that they saved a great deal of lives yesterday," City Councilman Abdi Warsame said.
Lt. Eric Roeske, of the Minnesota State Patrol, told Fox 9 News one of the unsung heroes after the explosion was a state trooper who was driving down Cedar Avenue when he both heard and felt the blast shake the area. When he looked up, he saw the flames.
According to Roeske, he raced to the building to begin rescuing the victims, even catching a couple of people who jumped to escape the fire; however, he did not want to go on camera because he said he did nothing special when compared to all of the acts of heroism that unfolded on Wednesday.